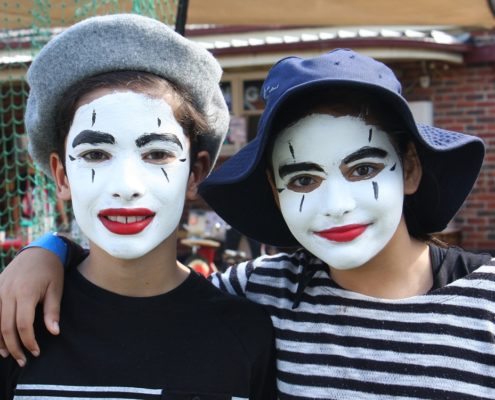 L'École du Samedi is moving to new buildings in Fitzroy and is opening a new Kinder class for 3 to 4 year old children starting from Term 4 2017!
The main aim of the classes is to nurture and encourage children to communicate in French. Qualified teachers will offer a program focused on Francophone culture and developing French literacy using both structured and play-based activities: songs, theatre, role-playing, artistic activities.
When: 9 classes from Saturday, 14 October to Saturday, 9 December 2017, 10.30am-12pm.
Where: Fitzroy Primary School, George Street building – Enter via George Street.
Who: Children between 3 and 12 years old from French-speaking/bilingual families. There will be three groups, Group Kinder for 3 to 4 years old, Group 1 for Prep/G1 and Group 2 for G2 and above.
How much: $220 per Term, $195 for early birds before 23 September 2017. 20% off for subsequent younger siblings.
How: Fill in below enrolment request (in French only).